CASE STUDY

Colnago's cycling ecosystem: From timeless tradition to cutting-edge innovation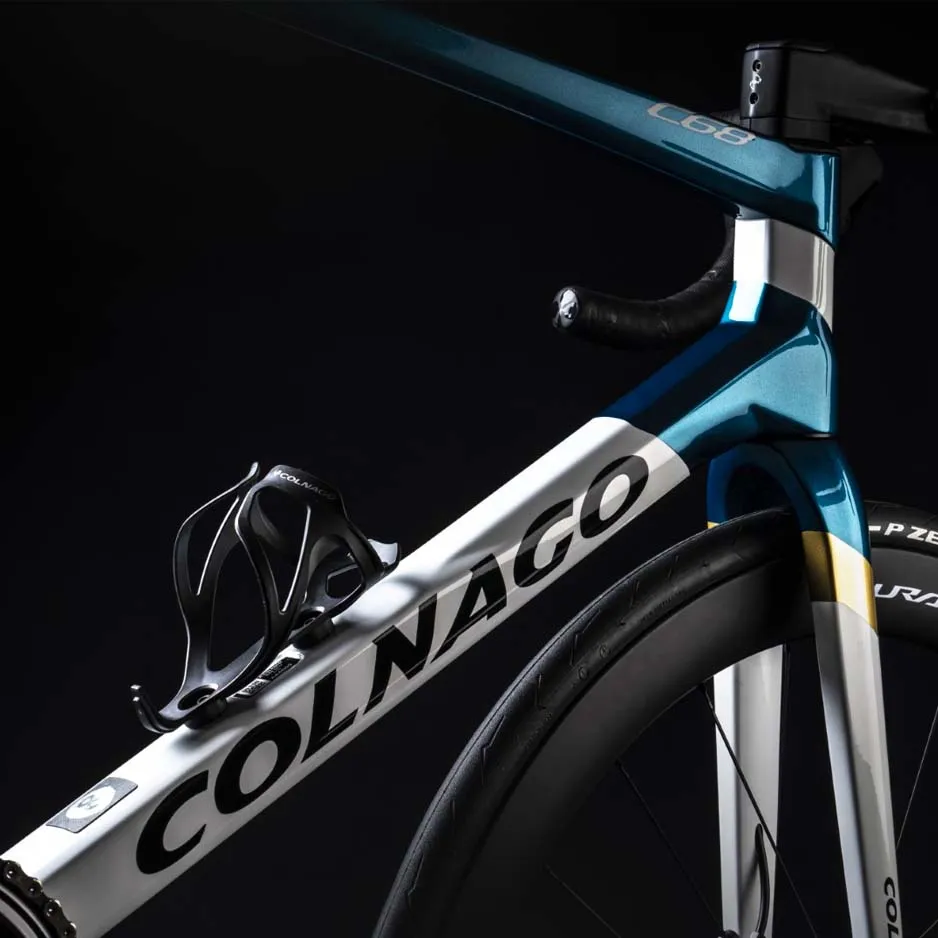 Summary
Inspired by their thriving experiences, Colnago is now not only the Ace of Cycling but also the Ace of technological innovation. As they are pioneers in their field, we needed to transform their experiences into a seamless digital journey with a winning technology. Colnago, the Italian bike manufacturer, pays tribute to excellence and tradition with a fully manageable, scalable, digital ecosystem developed in Expresia.
Client information
Colnago is the epitome of Italian tradition known for its quality, style, their manufacturing process, and the most precise details in their bicycles. Guided by a true visionary, Ernesto Colnago, the company's story has been filled with glory, victories and innovation from the very beginning. Now they needed to transform the best possible riding experience for their customers into a smooth and seamless digital journey. This included a breakthrough transformation while continuing to maintain the craftsmanship they have become known for.
Colnago required a digital, scalable, top-notch ecosystem that allowed them to create a direct sales channel, without creating any threat to their current commercial operations and distributor-based channel. Also, as proof of ownership for aftermarket transactions, Colnago needed to provide a guarantee of authenticity. This meant they needed to digitize not only their commercial channel but also their internal operations in order to put their unique bicycles and the whole business into a digital successful path.
This Italian company pursuing a classic, high-quality legacy needed a digital ecosystem with web 3.0 technologies and an omnichannel digital experience to be delivered through a responsive website and a mobile app.
Project
With Expresia, Colnago achieved a robust digital ecosystem with web 3.0 technology integrations such as Blockchain, NFT, Augmented Reality, and mass product customization. Colnago built an experience not only for clients, but also for distributors, where they can customize and place their orders, fulfilling the needs of all their allies. Expresia gave Colnago an administration layer for an omnichannel experience granted by a dual flow between mobile and web. This allowed the creation of a unified, top-notch, multilingual experience across the digital environments.
For their journey to digital transformation, Colnago created a new, direct sales channel that strengthened their relationship with traditional dealers across 14 countries and allowed several payment gateways, including Stripe, Google Pay, PayPal, and soon, Cryptocurrencies and AmazonPay. Representing the best practices of its creator, Expresia delivers and continues to bring Colnago to the peak of technological modernity.
With the acquisition of a Colnago bicycle, for proof of ownership, an NFT is created as a 3D representation of a newly customized bike. Each custom bike is equipped with an automotive blockchain-based digital passport shown through a special NFC tag installed on the bike. The implementation of these technologies provides their customers with confidence and safety.
In addition, the platform empowers users and dealers to customize the top-range, C68 Studio bicycle by choosing the frame's materials, colors, finishes, and mechanical components, among others. This customization is rendered through a 3D studio equipped with augmented reality. The Colnago ecosystem provides its customers regular updates on the bike manufacturing process, keeping them updated on the whole manufacturing experience, which can take up to 6 months.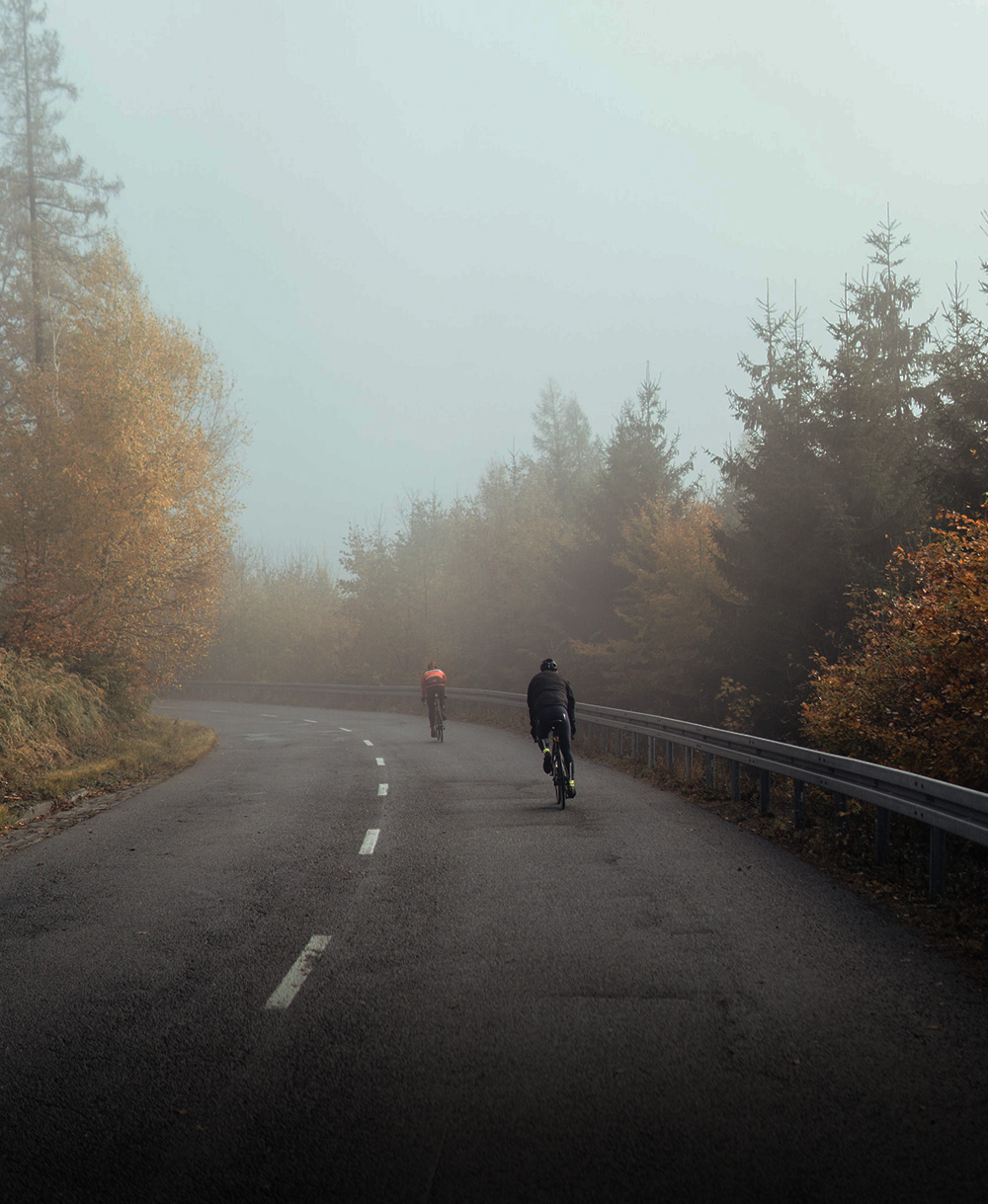 Expresia's edge
Expresia was crucial in the Colnago digitalization process and in the steps between the manufacturing operations and the platform updates. With Expresia, Colnago took a fully classic Italian brand and led it towards the modern and technological pinnacle, easily integrating web 3.0 technologies for a digital-first future.
Enterprise Resource Planning (ERP) system and a wide range of libraries, including a 3D customizable visualizer, payment gateways, and multidirectional libraries for APP, were all easily integrated with our DXP. Expresia is the orchestrator, the glue for all of the complex integrations needed across the project, and the place where all of the primary information related to the eCommerce is housed and developed due to the ease of integration with new 3rd party services, frameworks and libraries.
For the customization process, Backbone included an immersive 3D customizable visualizer that Expresia orchestrated into the project with Augmented Reality (AR) provided by London Dynamics to create a hyper-realistic 3D previsualization with a 360° view of the C68 bicycle. Users can now customize their product and explore it in 3D and in AR views. The customized item with all of its specifications then becomes a unique product via a Unique Configuration Code. Then, the product gets transferred to the ERP system to be manufactured.
Expresia helps Colnago to centralize and call their data using the ERP integration with Microsoft Dynamics 360. They now have, in one place, all of the information flowing from ecosystem suppliers and other places they're linked to, providing a continuous data exchange.
The Unique Configuration Code is then coded into an NFC tag that customers scan to claim their bike's blockchain registration and NFT minting. This NFT is correlated to the product and the user can access it, while they wait for their bike to be handmade and delivered.
The NFT can be stored in their digital wallet, but is also a proof of ownership of a Colnago bicycle by way of a special NFC tag installed on the bike. This is the entry point for the digital passport through the Colnago app. MyLime, owners of the Automotive Blockchain, use Expresia to connect their crypto technology to a working eCommerce platform and to its ERP system / production line to guarantee the value of the Colnago bicycles as well as register the unique owners of them.
As the orchestrator and the administrative layer of the digital ecosystem, Colnago is the living proof of Expresia's scalability capabilities. Its uniqueness relies on the living connection between its parts, and the dual ecosystem reflecting into each other along the way. All of those highly complex, technical interactions were possible because of Expresia's customizable product management, data models for storing product data, and APIs for integrations. Without Expresia's APIs, the project wouldn't be able to do that kind of cross-technology development. That's why Expresia was perfect for this project.