CASE STUDY
The power of ballet combined with digital-first features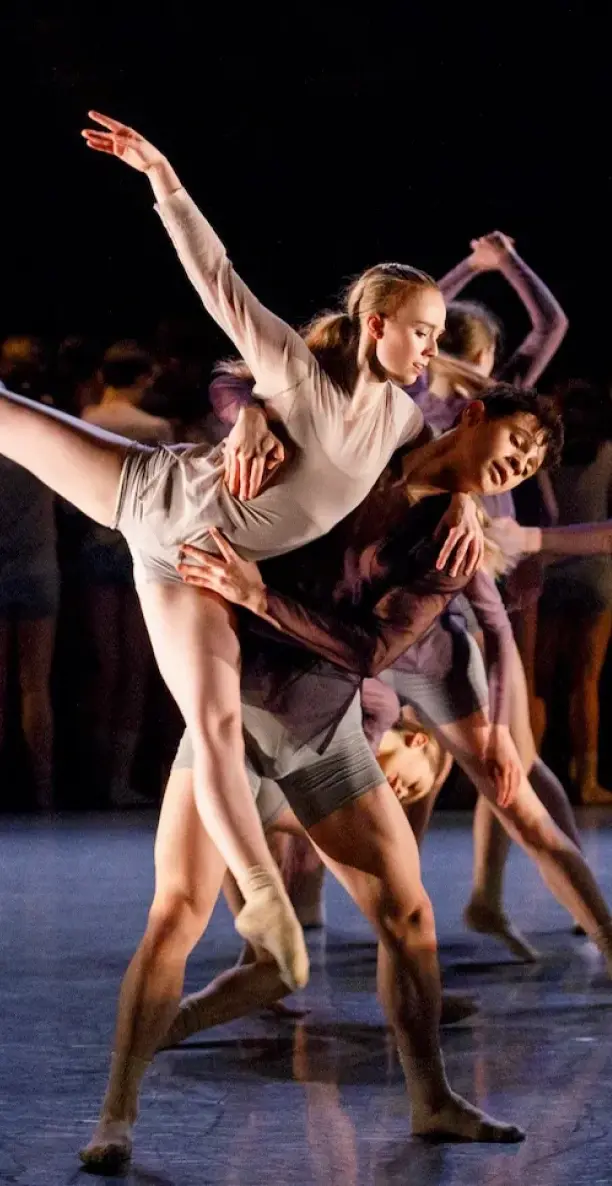 Summary
The National Ballet School (NBS) significantly improved its website by using the AWS cloud, agile API integrations, and tailored marketing strategies, resulting in reduced bounce rates and increased user engagement. Expresia DXP played a crucial role in accelerating this transformation, compressing what could have taken several months into just one month of development. The success wasn't just about speed, but also about effectively organizing content through NBS's modular site, which included around 50 custom modules and a highly efficient search function for better discoverability.
"Expresia optimizes the production back end of any digital development by saving up to 70% of time",
Andrés Bernal, Senior Back End Developer for the project.
Unlocking the rhythm of digital transformation
As part of its digital transformation, NBS faced a significant challenge: it wanted to improve its online presence, update the way it manages content, and increase its online influence; to achieve this fusion of art and technology, it needed a reliable digital solution.
The client
The National Ballet School (NBS) isn't just about classical dance; it's a dynamic fusion of tradition and innovation! Nestled in Toronto, NBS is a digital beacon in Canada's ballet landscape, leveraging modern techniques to train and elevate the next generation of ballet artists. NBS modernized its digital footprint by transitioning from a dated platform to a technologically advanced system powered by Expresia. This transformation enabled NBS to address brand alignment, enhance content management, and improve user navigation.
The site's statistics speak for themselves:
15% average reduction in bounce rate
2 minute increase in user time on site engagement
44% increase in overall visitability from direct, search, social and referral
Empowering a content strategy for all
Their goal was to create a strategy that would resonate with a diverse audience while maintaining accessibility and high standards. They didn't want just another marketing tool; they wanted a dynamic tool that would combine SEO expertise with user-friendly experiences and ensure adaptability in the ever-changing digital landscape, because NBS's commitment extends beyond the dance community to include educators, seniors, supporters, community engagement partners, and their internal team. They've also actively supported external educational initiatives such as public schools and community centers; these diverse connections underscore NBS's commitment to serving a broad audience through their site.
Timeline to Go Live
In June 2021, NBS recognized the need to update their digital presence; while they had a clear mission to promote the benefits of dance to the community, their existing platform was outdated and rigid. They faced challenges such as a mismatched brand image, difficult navigation, and an inefficient content management system. In September 2021, Expresia came into the game; we built a strong foundation using Amazon's AWS cloud, providing NBS with a scalable managed infrastructure.
Our Dynamic Experience Platform (DXP) goes beyond simply handling articles, seamlessly managing different types of content across multiple collections. Imagine a scenario where content teams can easily switch between different layout designs using customizable Content Playlists with different Playlist Skins. This is exactly what NBS has achieved, streamlining their workflow without the need for complex development.
The key to this efficient and innovative process is Expresia's dynamic Content Playlists, each designed as a skin with numerous personalization options. Another notable addition is User Groups, which are intelligently linked to individual logins and deliver tailored content with precision. These user groups cater to a range of individuals, from parents and teachers to volunteers and donors, with a total of eight different user groups. Throughout this digital transformation, security has remained a top priority, with regular updates to ensure data protection and user privacy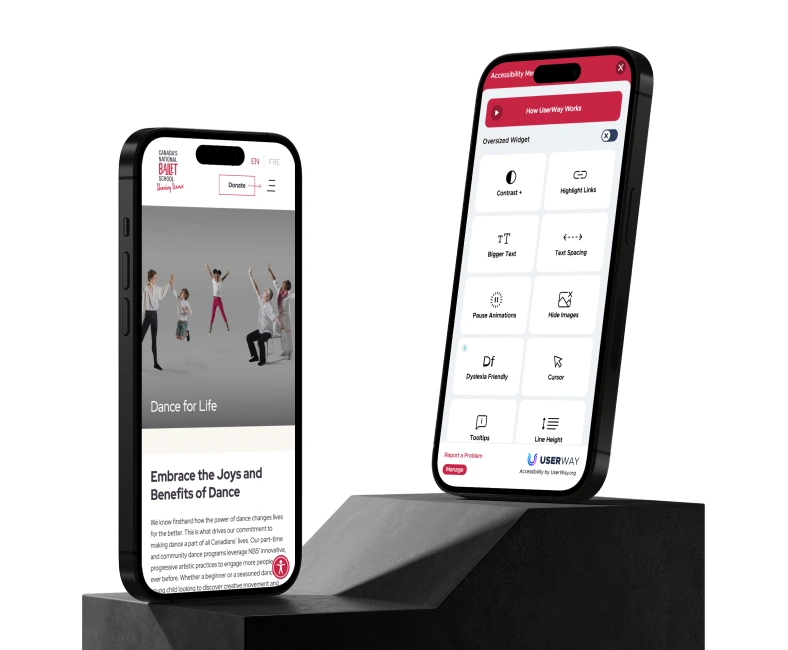 Key features from Expresia included:
Expresia effectively captures complex form data and serves a large and segmented user base with Dynamic Data Models; this meticulous data capture simplifies data visualization, management, and retrieval with rich digital experiences that include support for multiple languages and robust multimedia content capabilities.

Our Custom Fields feature goes beyond standard content models to enable customization without the typical limitations; Custom Fields profiles categorize these rich fields, improving content navigation and back-end management. This personalized approach was tailored for NBS, ensuring a consistent digital presence across devices.

Expresia's Global Configuration enables seamless integration of JavaScript files, automating complex user experiences known as "hooks" and improving site transaction dynamics. Along with our scheduled jobs feature, automated tasks are synchronized to meet NBS's specific needs
Shaping Digital Success
By seamlessly integrating the Userway plugin, Expresia transformed the NBS platform into an embodiment of inclusive design, meticulously aligned with the WCAG 2.1 Level AA benchmarks mandated by the AODA. This integration represents a deep commitment to ensuring that users, including those with visual or mobility impairments, can navigate effortlessly and engage with content as intended.